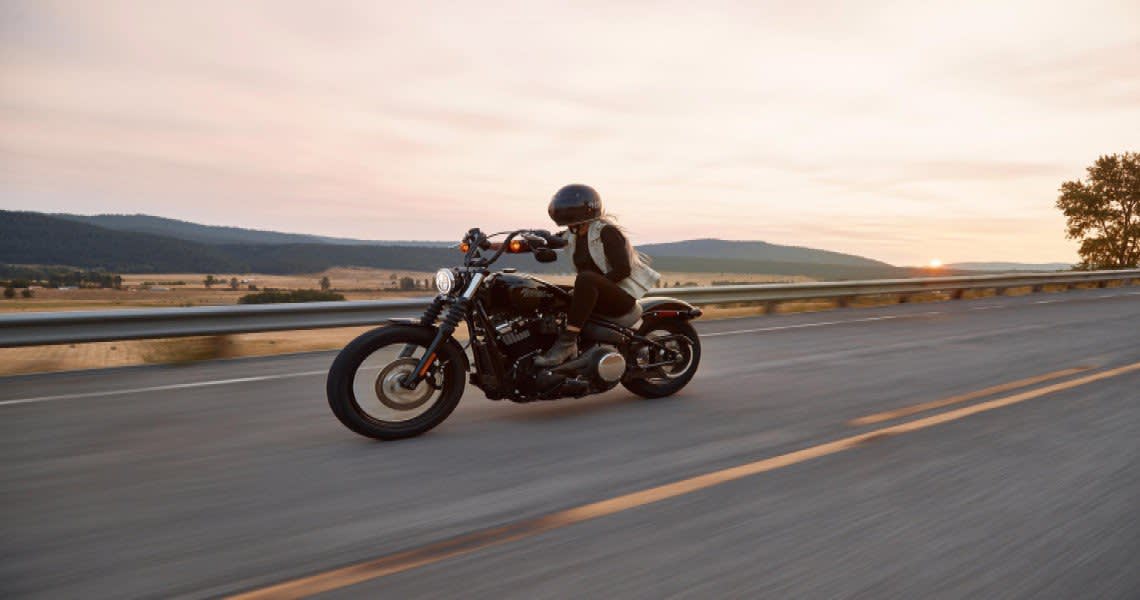 Motorcycle Accident Claims in Tennessee
---
A motorcycle accident can cause irreparable damage including life-threatening injuries and even fatalities. Wearing a helmet can reduce your risk, but according to the NHTSA, bikers are 27 times more likely to experience a fatal accident than car drivers. When you find yourself personally dealing with the aftermath of a motorcycle accident, or helping a loved one recover, you need a helping hand.
If you're in Knoxville or anywhere in East Tennessee, call the Law Office of Joshua S. Reed today for a case assessment. Our knowledgeable and skilled attorneys will walk you through a personal injury or wrongful death claim with care so that you can get back on your feet as quickly as possible. We proudly serve clients all over East Tennessee including but not limited to Knox, Blount, Anderson, Sevier, Jefferson, Monroe, McMinn, Roane, and Union Counties.
Steps to Take After a Motorcycle Accident
After being involved in an accident, you may be overwhelmed and unsure of what to do. Here are the next steps to take:
Seek medical help

Document relevant evidence

Contact your insurance provider

Hire a motorcycle accident lawyer
The first and most important step is to seek medical help. Your well-being is the number one priority after a motorcycle accident. Ensure that the severity of your injuries has been assessed. A professional medical opinion will help determine the compensation you may be able to recover. Some injuries may not be immediately identifiable, so make sure that you see a doctor, even if you don't notice any obvious issues.
You will also want to document all the relevant evidence. Collect as much information at the scene of the crash as possible, including contact information of involved parties, license plate numbers, and photos of the scene if you are able. Obtain a copy of the police report that was taken at the accident site as well. Make sure to keep copies of medical records and receipts for all expenses and prescriptions pertaining to the accident.
After you have collected your evidence and seen a medical professional, it is time to contact your insurance provider. Provide them with all of the information you collected. This will help to document the crash so that it can be reviewed later on.
Finally, it is time to contact a personal injury lawyer who can help you fight for fair compensation. At the Law Office of Joshua S. Reed, we understand the intricacies of a motorcycle accident claim and are equipped to defend you.
Who is at Fault?
Determining who is at fault in your accident can be complicated. Under Tennessee law, the prohibition on lane splitting does not allow a cyclist to overtake and pass in the same lane occupied by the vehicle being overtaken. Was the motorcyclist lane splitting? Was the driver of the car distracted? Was the cyclist wearing a helmet and adhering to all safety laws? These are all questions that need to be taken into account when figuring fault determination and your potential to recover compensation.
Tennessee follows a comparative negligence rule which means that damages for negligence claims are reduced by the percentage of the plaintiff's fault. So, for example, if an injured motorcyclist is awarded $10,000 in damages, but it's determined that they were 20% at fault for the accident occurring, the final amount they receive would be $8,000.
If Your Loved One Was Injured in An Accident
There are situations in which you can file a personal injury or wrongful death claim on behalf of the person who was in the accident. If your loved one was incapacitated or killed as a result of the crash, then you can take legal action for them. To determine the basis for your claim, you will need to prove the negligence of the opposing party.
How We Can Help
If you are feeling overwhelmed after your accident and you are in East Tennessee, then we are here to help. Our attorneys will assist you in proving liability in your case, negotiating with your insurance provider, and making sure that the right people are held accountable. Losing a loved one or suffering a personal injury can be catastrophic. Dealing with the legalities of the accident afterward can bring additional stress. Let the Law Office of Joshua S. Reed tackle the technical stuff so you can move on from your accident and return to normality as soon as possible. We proudly serve clients all over East Tennessee, including but not limited to: Knox, Blount, Anderson, Sevier, Monroe, Jefferson, Claiborne, Hamblen, and Union Counties.