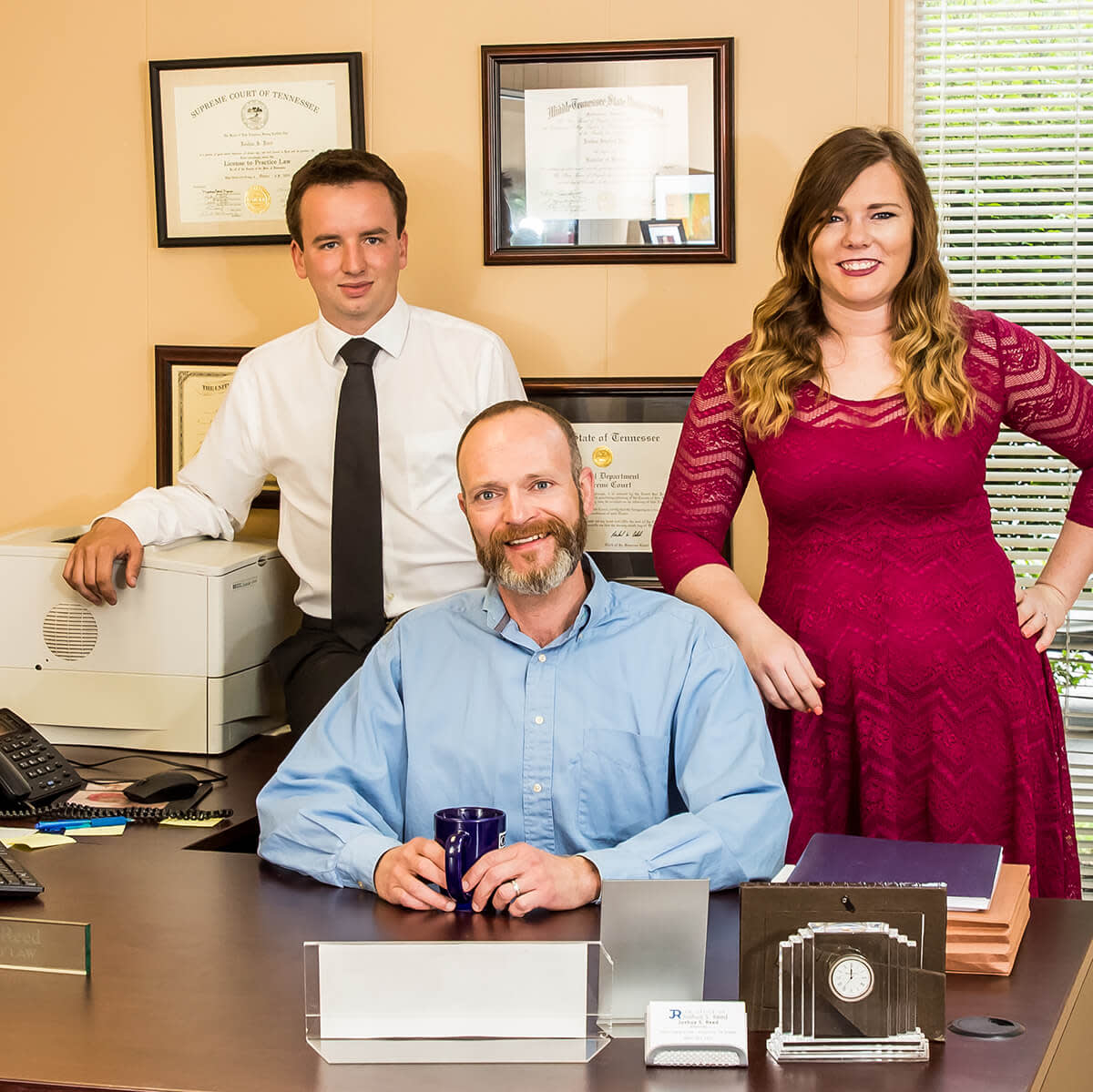 LAW OFFICE OF JOSHUA S. REED: A FIRM THAT GETS RESULTS IN KNOXVILLE, TENNESSEE
The Law Office of Joshua S. Reed is your go-to law firm for Knoxville and Farragut, Tennessee for efficient, compassionate service. If you are dealing with matters of personal injury, insurance disputes, family law, or criminal charges, know that you'll be coming to the right place. We sit down with you for a free consultation to assess the important aspects of your situation before laying out your options for a plan of action. No matter what your challenges entail, our attorney is determined to work for the best outcome. Establishing your peace of mind is important to us, especially during a difficult time.
Our priority is to see you through these tough times. We believe in the importance of approaching each case with the utmost respect and compassion for you considering the circumstances you were dealt. That's why put ourselves in your skin to learn about your situation. Above all, we are guided by the principle that helping decent people pays with rewards other than money. The fact is, bad things happen to good people; it's our passion to make sure you come out the other end of litigation in a better place than when you went in.
EXPERIENCE, PREPARATION, & HARD WORK
A part of what makes our law firm successful is our vast experience. Since 2004, we have been practicing diligent case preparation. We take the time to pay close attention to every detail of your case, making sure we don't miss a beat. Hard work is a must at our law office, especially when Joshua handles every case personally. Your case won't be delegated to a staff member, junior lawyer, or anyone else with less experience; from beginning to end, Joshua will take charge of every aspect of your case. Don't hesitate to get in touch with us today for a free consultation.
I have a duty to convince my clients they have a right to their own safety, as well as stability in the family. We fight together for what's right.
EXPERIENCED IN PERSONAL INJURY
You may be in recovery from a traumatic injury that has compromised your lifestyle. Our attorney has a vested interest in achieving your best outcome so you can get back to normal.
RELIABLE FAMILY LAW COUNSEL
With over 15 years of experience in family law, our office is prepared to scour through your case, whether it involves adoption, divorce, child custody, child support, alimony, or asset division.
INSURANCE POLICY ACCOUNTABILITY
We expect people to stick to their promises, too. That's why we make it a point to hold insurance companies responsible for bad-faith transactions, especially because they're in the wrong.
If your case makes it to the courtroom, understand that we believe aggressive litigation is necessary in making the best possible difference. We are fueled by a drive to fight against the injustice we see and aren't afraid to let incensed proactivity take us to the finish line. Expect avid dedication on the courtroom floor and in the office.
SMALL ENOUGH TO CARE AND SMART ENOUGH TO SUCCEED
Additionally, we do not take on any more cases than we can solve with confidence and competence. This allows us a chance to apply the full breadth of our knowledge and experience while devoting the time to which you are entitled as our client. Because we value your trust, we are ready to go the distance with you, providing service you can value.
We proudly serve clients all over East Tennessee including but not limited to Knox, Blount, Anderson, Sevier, and Union Counties— and, likewise, the workforce that supports it — since we are inspired by a good work ethic. We support the workforce in matters of workers' compensation because, at the end of the day, making a large difference matters too.
LAW OFFICE OF JOSHUA S. REED.
Since 2004, the Law Office of Joshua S. Reed has been handling Knoxville and Farragut communities' personal injury matters, insurance disputes, and family law cases. Our personal investment in the well-being of the people puts us above and beyond as a dedicated firm in Tennessee. It's our responsibility to ensure that, above all, we enforce the justice of law in the personal interests of our clients because it is they who trust us with some of the most sensitive issues in their lives.